Are you planning a home renovation, searching for affordable ways to cut cooling costs, or looking to improve curb appeal? Awnings can help with all this and more.
Types of Residential Awnings
When it comes to residential awnings, there are virtually limitless styles, ideas, and forms. But they all fall under a few basic categories.
These awnings  are an interesting alternative to traditional styles of residential awnings. But you may be surprised by how effective they can be in providing shade and keeping your home cool. Visually, they're also very appealing.
Many homeowners start with this inexpensive option. These canopies are typically smaller than the other outdoor cover awnings. You can move them around your property to use as needed. But for a more durable, permanent solution, you should consider a retractable option or a stationary awning.
Fold or roll up retractable canopies when not in use to protect them from damaging snow, hail, and other bad weather. But when you're ready to sit outdoors for relaxation or get-togethers, roll it out and enjoy. Motorized options make the process even easier.
Stationary awnings become a permanent part of your home's structure. They're commonly used to cover your patio, porch, deck, or driveway. They're made from a wide range of materials, including fabric, wood, aluminum or steel.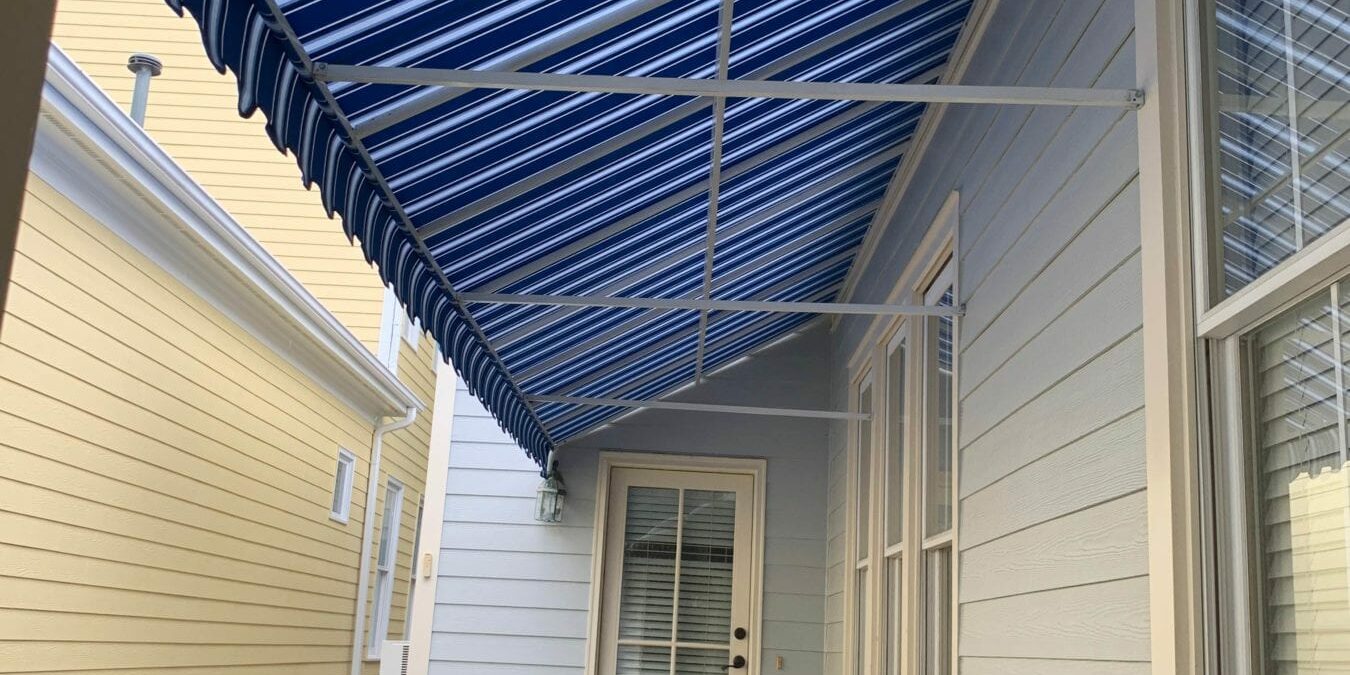 Benefits of Residential Awnings
Awnings are a smart investment. Consider installing them over your windows, doors, patio, porch, or deck to enjoy many benefits, like the following:
Adds curb appeal
Lowers energy bills
Provides sun protection
Minimizes glare
Offers more privacy
Custom Canvas Works can create custom awnings to enhance your home and offer energy-saving benefits. On average, awnings can cool the interior of a home by 8 to 15 degrees.
Our online tools will assist you in designing your new awning!
Awning Styles
Valance Styles
Fabric Selection
We're very proud of the awnings we've designed and installed for our residential customers. Check Out Our Residential Awning Gallery to see why:
Check Out Our Residential Awning Gallery