Enhance your outdoor living space with a beautiful fabric awning. Our fabric awnings not only allow you to enjoy the outdoors with protection from the rainy weather or welcome shade on a hot day, but they also add a pleasant feature to your yard.
Cover your patio and enjoy the outdoors with family and friends. Our awning experts can help you create a custom awning to suit your taste and home's décor, or you can choose from an extensive selection of residential fabric awning styles. You can also add fabric awnings to doors and windows to enhance the architectural elements of your home and bring your image of the perfect home to life with these unique decorative touches.
Contact us today to learn more about our fabric awning selections. We'll be happy to help choose the perfect fabric awnings for your home.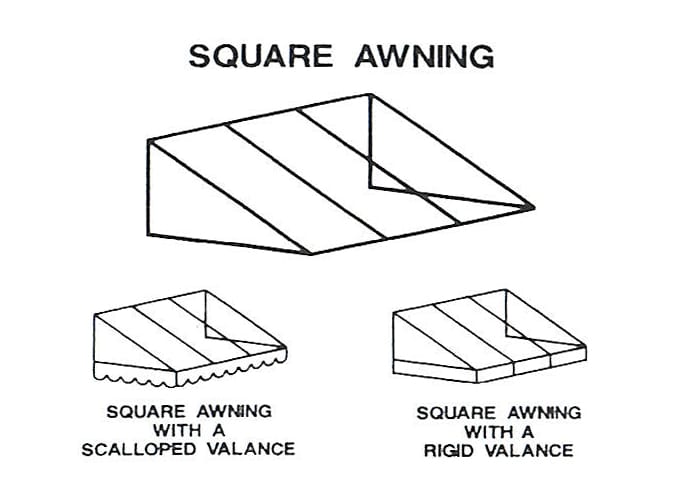 Square Awning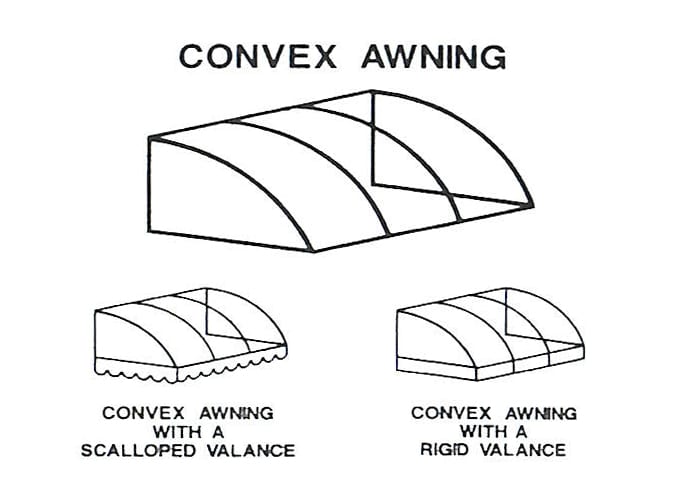 Convex Awning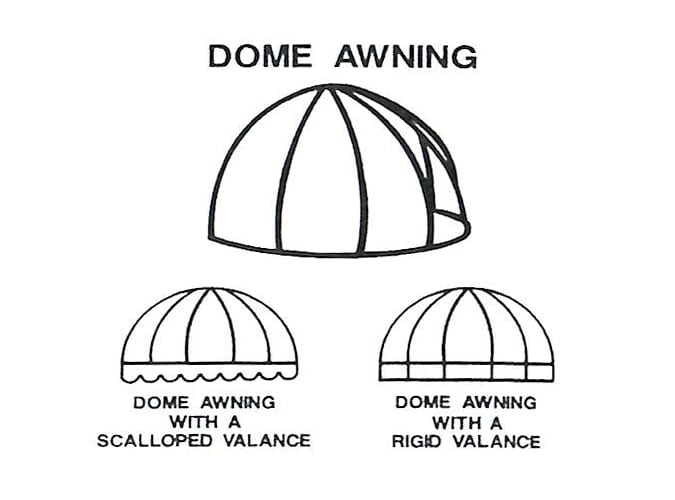 Dome Awning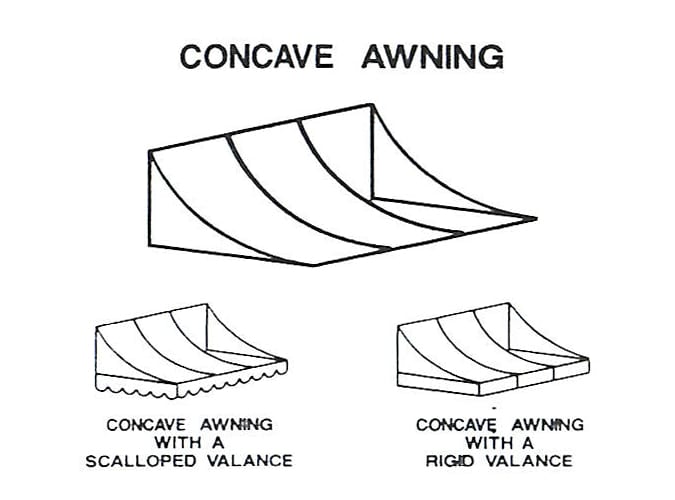 Concave Awning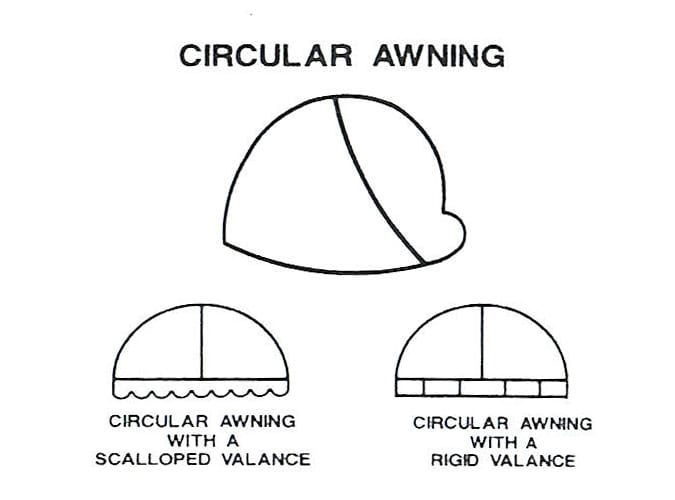 Circular Awning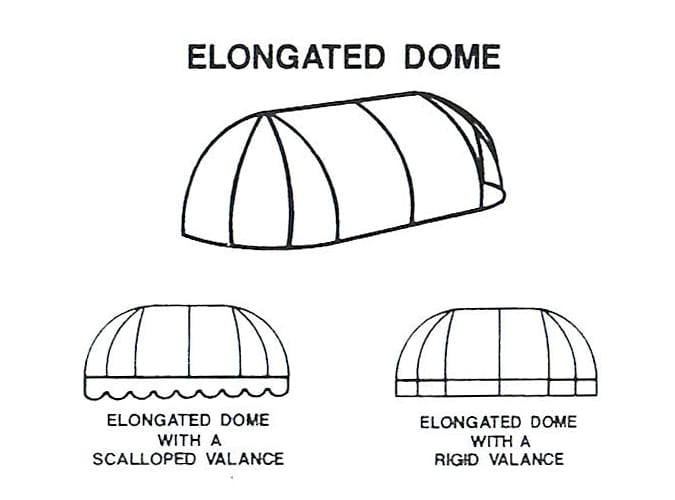 Elongated Dome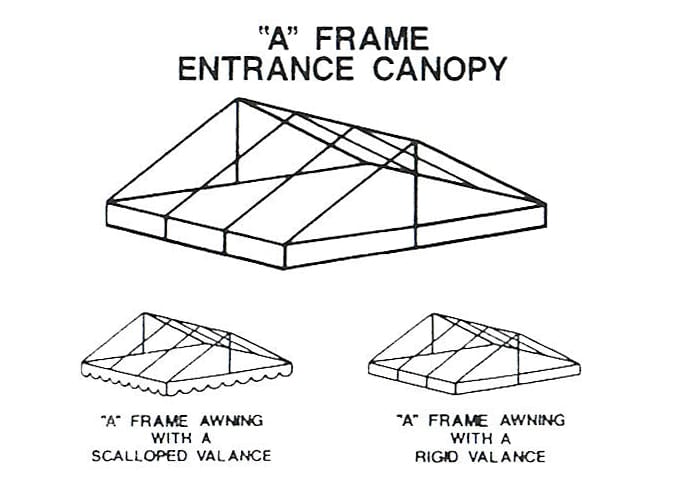 "A" Frame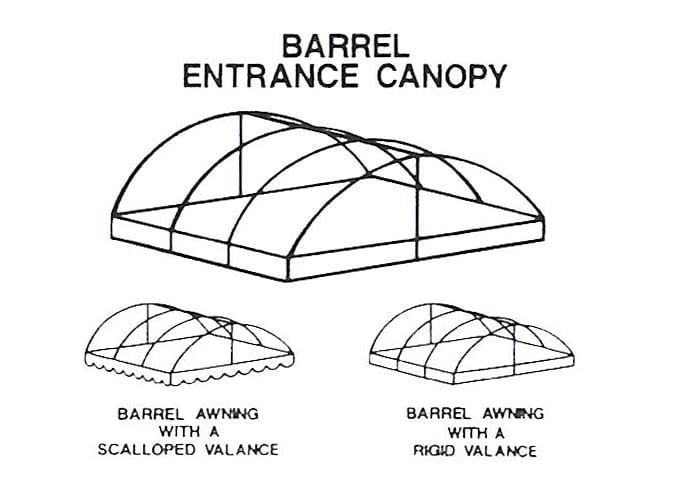 Barrel Canopy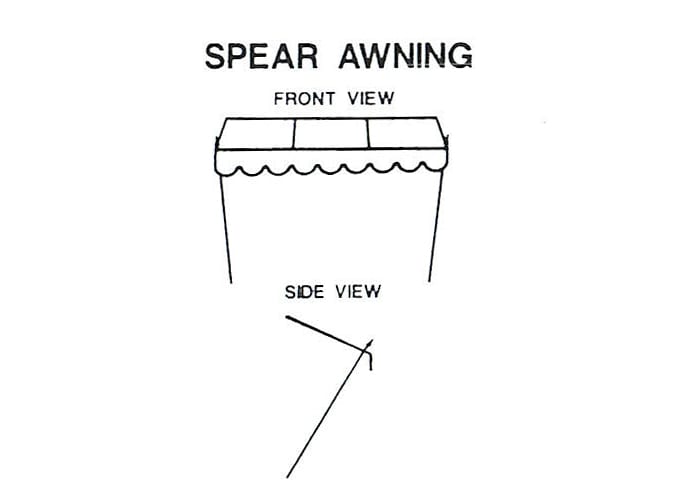 Spear Awning
You have the option of adding valances to any of these styles, for a more decorative touch. Custom Canvas Works can help you review these different styles and select the one that's best for your project.