Suspended awnings that rely on hanger rods, support arms, or other overhead support are popular among brick-and-mortar business owners. Our Custom Canvas Works professionals can design custom aluminum suspended canopies that meet your individualized needs.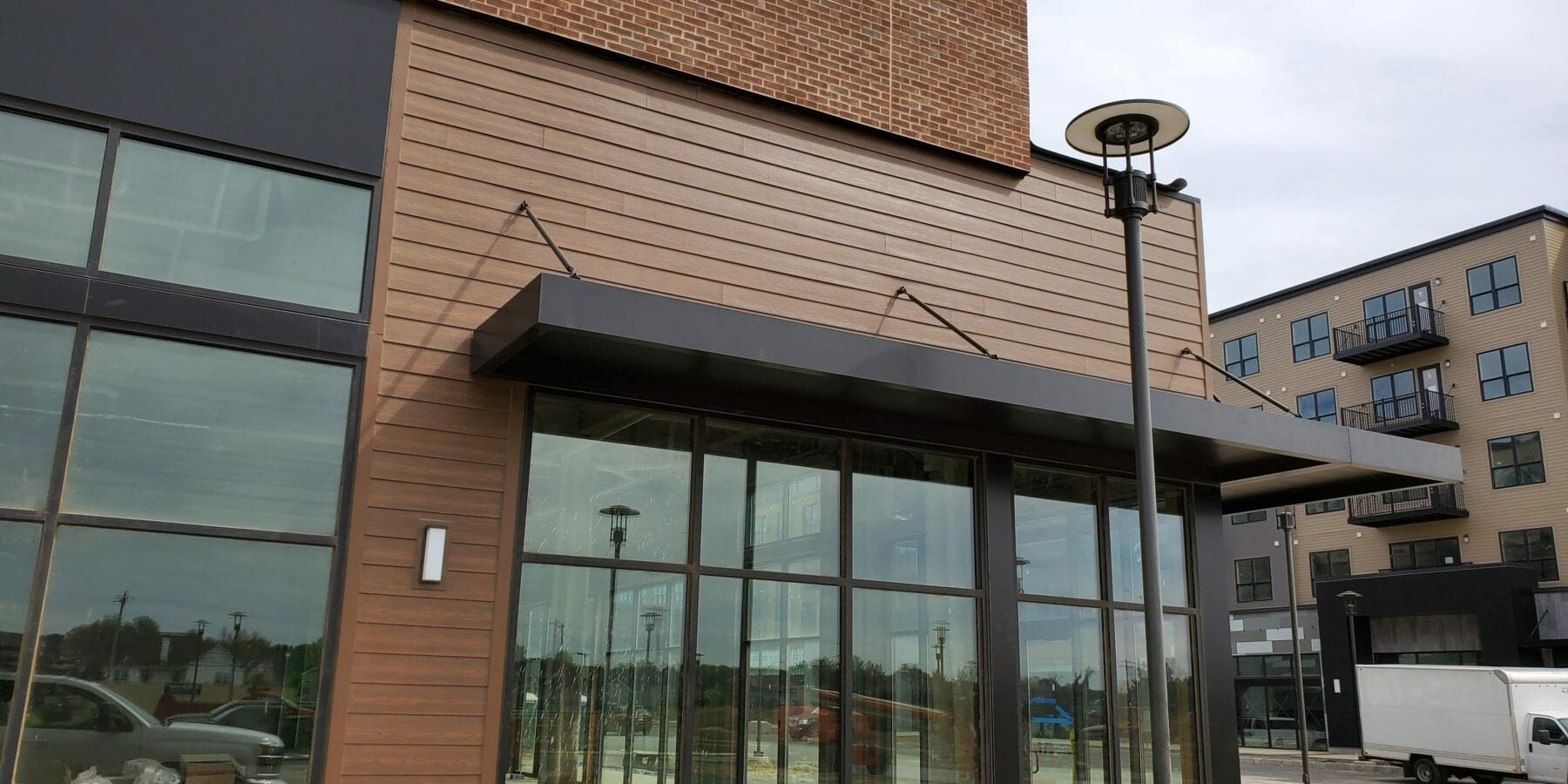 Why Choose Aluminum?
Aluminum is a lightweight, economical choice for an awning. Its durability and versatility are attractive features for canopy material. Aluminum is also greener than other metals, via more eco-friendly production processes and recycling availability.
Some other benefits include:
Top availability
Affordability
Accepts many finishing options, such as powder coating or a Kynar finish
Resiliency, combining strength with flexibility
Non-corrosive
Great strength-to-weight ratio
A virtually seamless appearance
With all these excellent features, it's almost as though aluminum was specially designed to make awnings.
Desirable Features of an Overhead Support Awning Structure
Aluminum awnings with overhead support can be used for storefronts, windows, stairway covering, loading docks, and doorways. They offer protection from sun, rain, snow, and other inclement weather. Yet, they don't limit movement and space with supporting posts and columns, or the potential safety hazards of these features. And for property owners who want a clean look, these suspended canopies are ideal. You may also choose to create a more decorative outdoor covering by adding ornamental brackets and choosing custom colors and designs.
As another great bonus, you can have gutters and downspouts integrated into the design of these canopies. This boosts their function as protection against rain. It can also help prevent structural damage by directing water away from your building and the foundation.
Check Out Our Aluminum Awning Gallery