Commercial Fabric Awnings
Add a fabric awning to your commercial building storefront and instantly increase the visual appeal. In addition to being a brilliant investment to add to your property, commercial fabric awnings are also very practical. They provide ample shade and protection from inclement weather for your customers and visitors, and can also add a distinctive architectural element to your building that attracts customer attention.
In addition to storefront fabric awnings, we can also help you choose awnings for windows, entryways, and loading docks. Speak to our experienced awning experts and we can help you choose the right fabric, colors, and material for your building.
We offer a very large selection of fabric awnings to choose from, or we can create a custom design to suit your needs, your building, and your budget.
Contact us today to learn more about commercial fabric awnings and how they can be used to add value to your building and enhance the look of your property.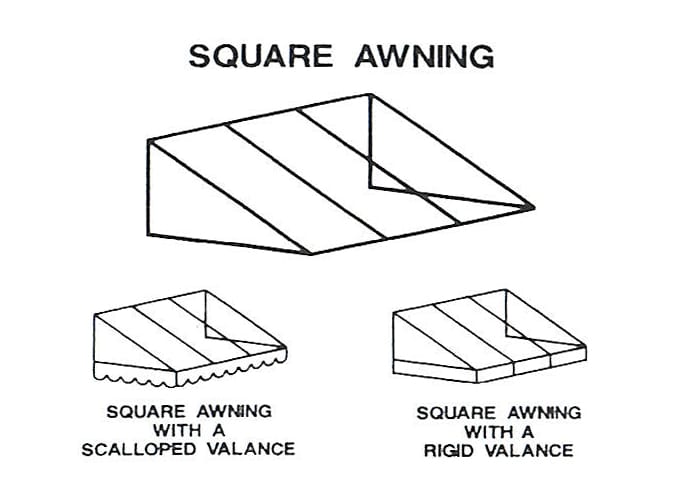 Square Awning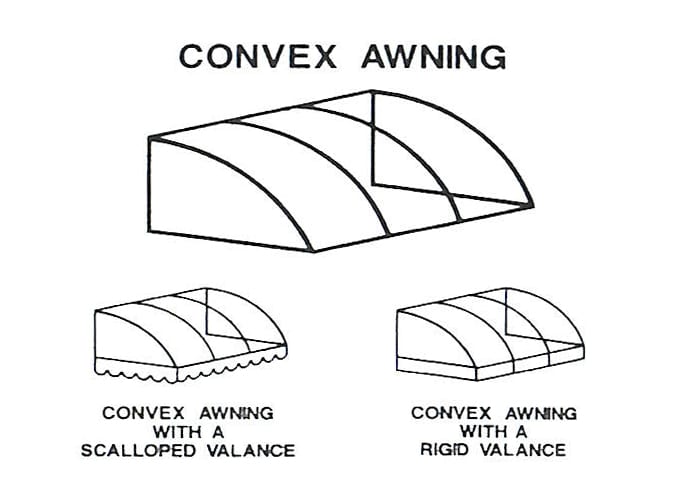 Convex Awning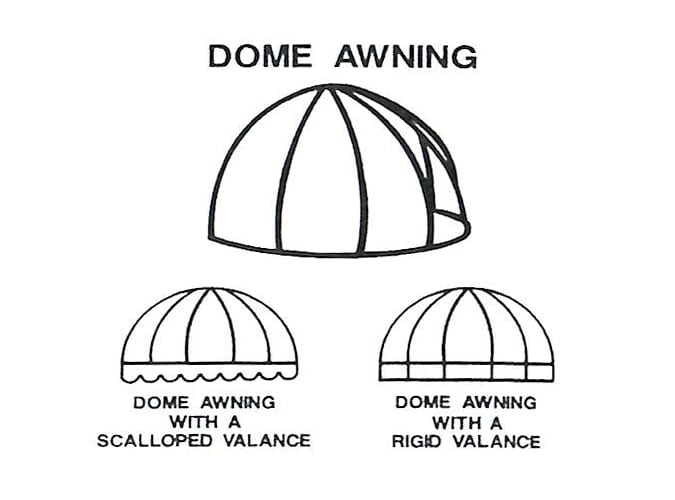 Dome Awning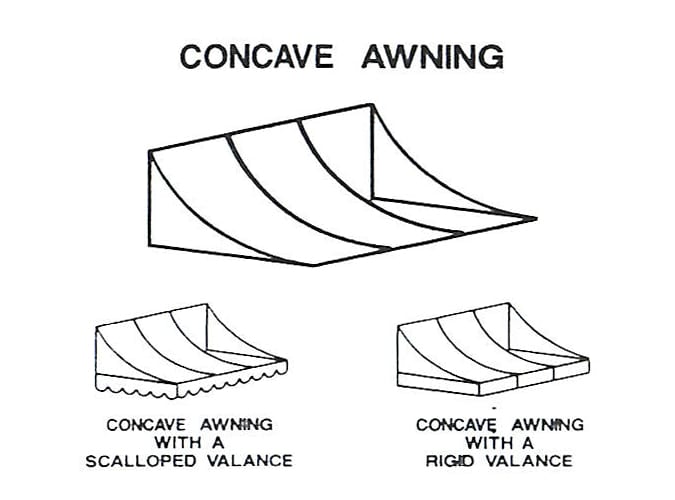 Concave Awning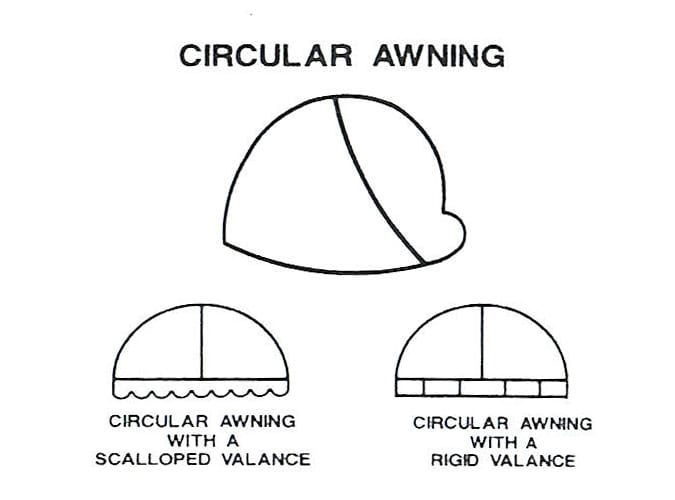 Circular Awning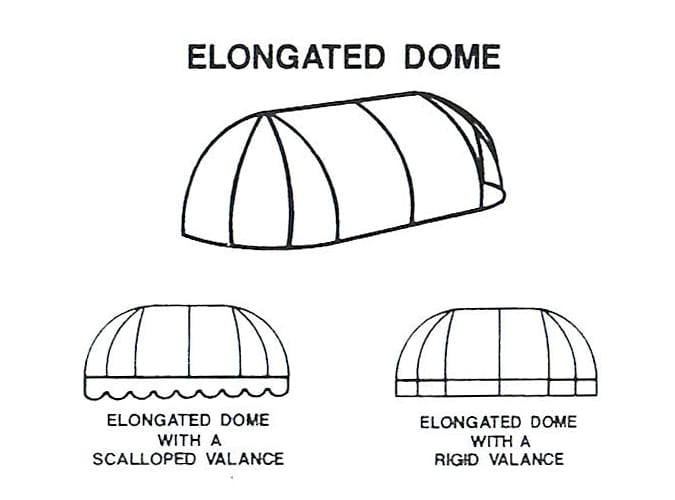 Elongated Dome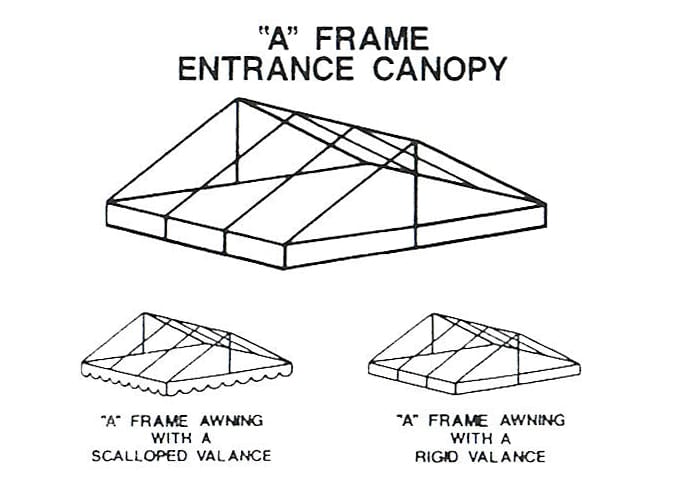 "A" Frame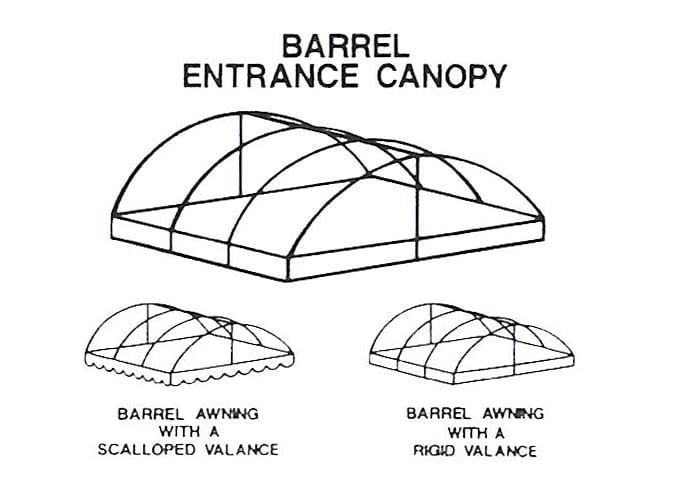 Barrel Canopy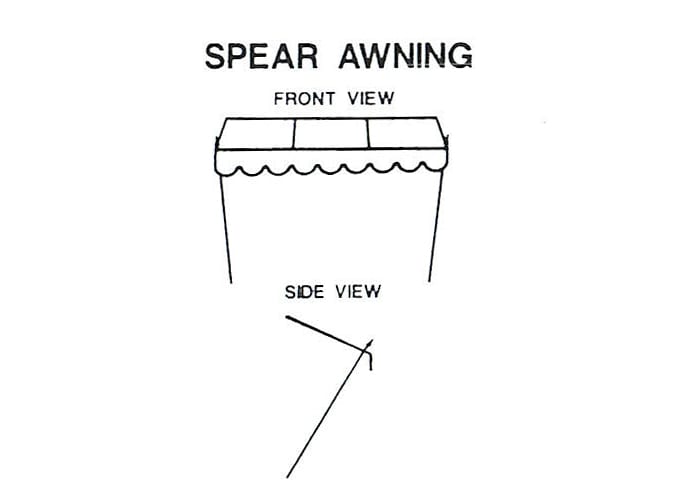 Spear Awning
You have the option of adding valances to any of these styles, for a more decorative touch. Custom Canvas Works can help you review these different styles and select the one that's best for your building.