Custom Canvas Works can create custom enclosures that offer practical yet inviting solutions.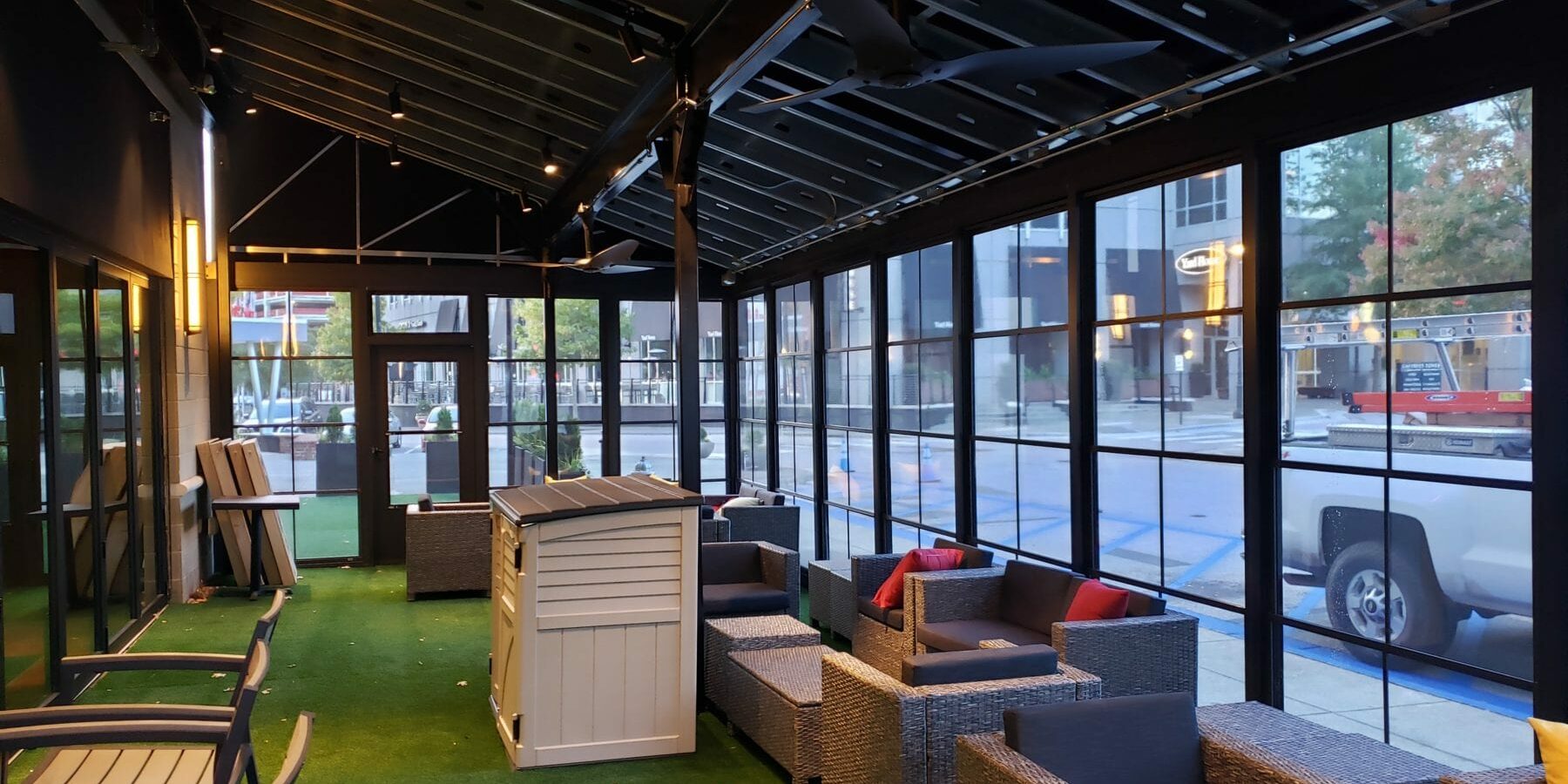 Why Add an Enclosure to Your Property?
As a homeowner, you're likely aware of the benefits of enclosing your outdoor living spaces. Covered and enclosed decks, patios, porches, and other outdoor recreational areas are smart investments in your home. They also give you more space to have fun outside and entertain family and friends. You'll even cut down on tasks like sweeping bugs, grass, and dead leaves off your deck, porch, or patio. So, if you're ready to enclose an area on your property, Custom Canvas Works can help.
But what if you're a business owner? Are you aware of the many advantages you'll gain by adding an outdoor enclosure to your commercial property? Restaurants, diners, nightclubs, bars, and other entertainment venues are well-suited for this type of economical renovation.
An enclosure can be an attractive feature for your business. And because we offer custom options, you can tailor yours to your company's décor, colors, and branding.
Don't let the weather limit your ability to generate revenue. You'll be ready and able to entertain, rent space, and serve customers, even in the dead of winter, with a weatherproof enclosure by Custom Canvas Works. Rain, wind, snow, sleet, or hail won't stop your party!
Give your patrons a reason to choose you. Guests enjoy having the option of outdoor seating. By adding an enclosure to your space, you can attract more guests and boost business. Our custom enclosures are designed to meet your needs. Would you like to give your guests an open-air experience during warm, sunny days? But retain the ability to enclose the area when weather or climate takes a turn? We'll design it for you.
Maximize your available retail space. Create an extra section for your goods with a screened and enclosed area outside. Give your customers more inventory, choices, and space. They'll thank you for it with their increased patronage.
Perhaps you already have a covered patio or outdoor seating area for your guests. Because of this, you don't believe you need to create an enclosure. Your patrons probably feel differently. Prevent the hassle and annoyance of mosquitos, flies, ants, and other pests. It enhances your customers' comfort level and makes you a more attractive venue.